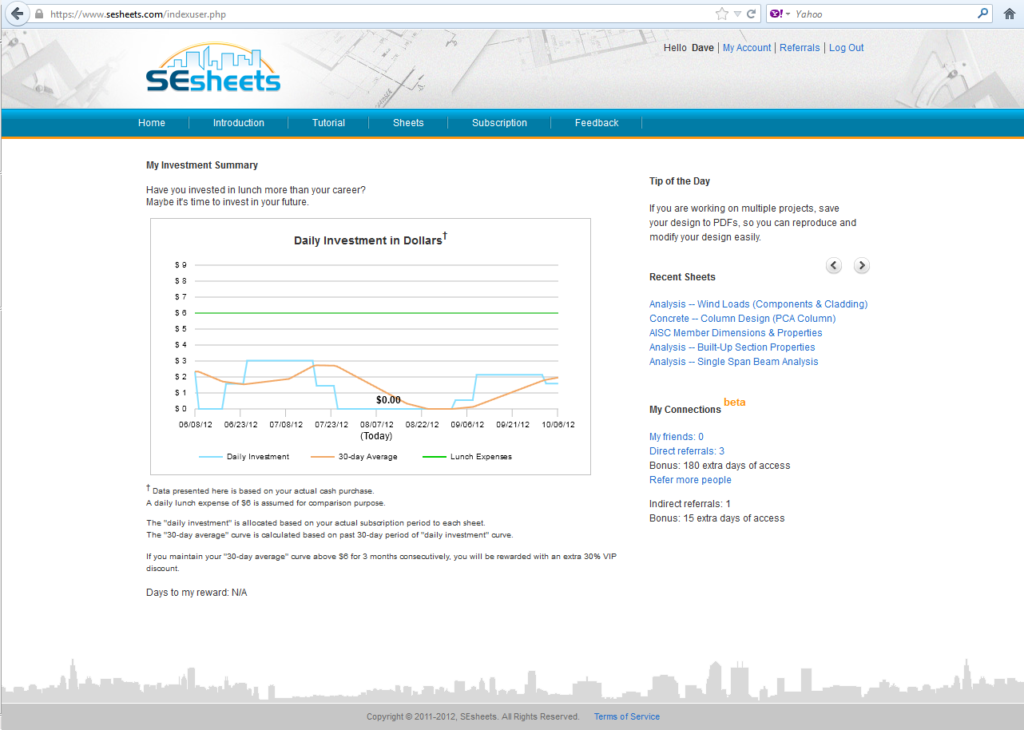 Design Software for Structural Engineers
Client: Fan Zhang
Business Type: Structural Design Engineer
Client needs: Fan told me that during the course of his career he had developed engineering design tools using Microsoft Excel spreadsheets. Fan told me that these sheets were powerful tools that could improve the performance of structural engineers so he wants to make them available to others.
Solution: I worked with Fan to develop a web-based subscription site that made his powerful design tools available to structural engineers as PHP/JavaScript based pages accessible with a web browser. Fan decided to call his new web site "SEsheets" and he registered www.sesheets.com as his domain.
Over a period of two years I worked with Fan to help him carry out his vision and to incorporate his spreadsheet design tools into the site. The site includes the structural engineering design tools, payment processing for subscription purchases, and a referral program giving users free access when an engineer they recommended signs up.
Result: Since its launch in mid 2012 SEsheets has signed up more than 1,000 structural engineers and students from around the U.S. Fan continues to develop additional design sheets to add to SEsheets growing library.